---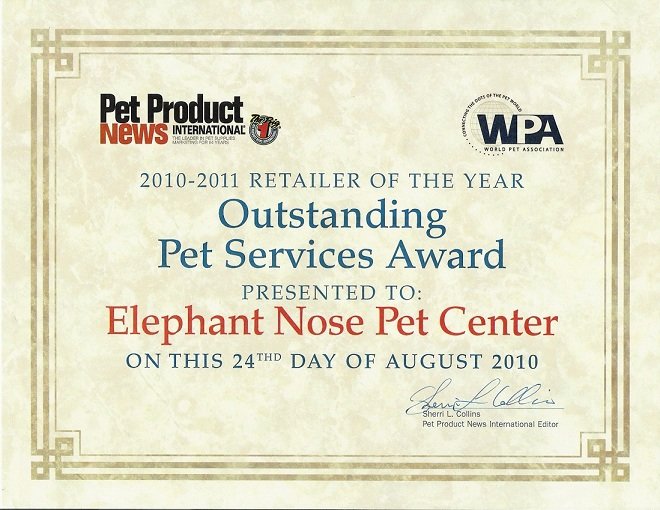 Our goal is to meet the needs of our community and provide "A Personal Touch"! Our services include pet walking/sitting. We are an established community landmark and the proud owners of a U.S Patent - "The Catch-it"!"
We here at the Elephant Nose are proud to be celebrating 23 years of "EXCELLENT SERVICE" serving Morristown & the Surrounding Areas. It's our award winning, (pet services) that have put us "A CUT ABOVE THE REST"
As the recipient of the "OUTSTANDING PET SERVICES AWARD "presented to us by the "WORLD PET ASSOCIATION" we are committed to the CARE OF YOUR PETS. On a daily bases or during those times when you are traveling, we will go to your home, walk your dog or take care of your cat & give it the "TLC" it is used to. Our Mantra is based on……."No pet is the same so each pet will receive the individual care their owners provide them with each day." For your pet's comfort… tell us what to do and we'll do it!